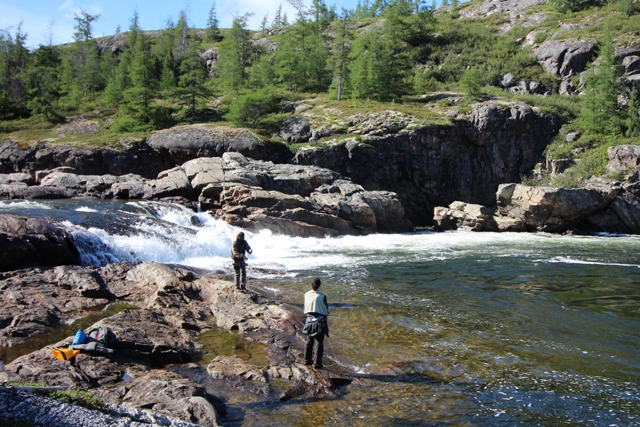 June 8, 2017
In a few days, the fishing season will begin at Rapid Lake and we are already looking forward to welcoming our first fishermen. As usual, we are going to do everything possible to make your dreams a reality because the satisfaction of our visitors is very important to us. We can't wait to hear comments like these again:
"What a fighting spirit and what power these Arctic char have!"
"What a fantastic trip!"
"The number of brook trout in the Tunulic river is incredible!"
"I know now that an Arctic char will fight just as hard as a salmon."
"Fishing for brook trout with a mouse lure is incredible!"
If you too want to experience a fishing adventure for Ungava Bay Arctic char and trout, contact us quickly and get one of the last available spots for this summer.
Video about arctic char and trout fishing
Need help planning your next trip, or you have questions about existing reservation? Contact your travel specialist:
Canada / USA, Alain Lagacé: info@rapidlake.com or (418) 949 2549
Europe, François Desvoys: fdesvoys@rapidlake.com or +33 6 10 31 66 99