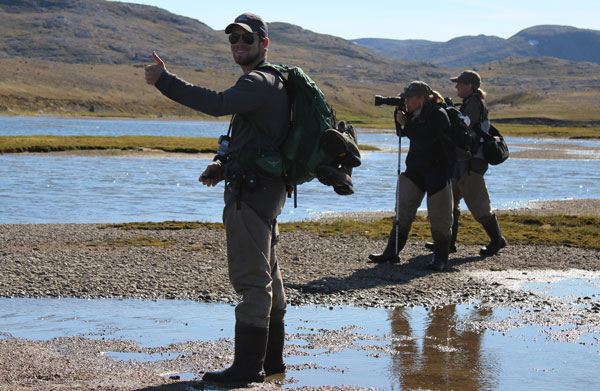 April 15, 2017
In our new section "testimonies", you will find several messages or excerpts from reports, from our clients satisfied with their stays at Rapid Lake Lodge.
Here are some passages:
" A trip to fullfill our dreams, probably our best one ever undertaken."
" To have the privilege to be alone on a river and to fish these pools filled with fresh sea run arctic char it's the dream of all fisherme…"
" Approaching those animals on foots and observing them without being detected is always a very exciting moments. Thanks to our guide! "
" It's my first fishing trip in Canada and believe me, I will come back! "
"This is one of our best lifetime trips ever…! Where should we head now to beat this incredible experience?…"
If you also want to share your testimonies, do not hesitate to send them to us.
Need help planning your next trip, or you have questions about existing reservation? Contact your travel specialist:
Canada / USA, Alain Lagacé: info@rapidlake.com or (418) 949 2549
Europe, François Desvoys: fdesvoys@rapidlake.com or +33 6 10 31 66 99