July 18th, 2015
You may have already fished for big arctic chars, but to catch fish of 12, 15, 17 and even 20 pounds on the first day is enough to make smile our fishermen. The weather conditions of the beginning of July were exceptionally difficult, but the fishing remains always exceptional.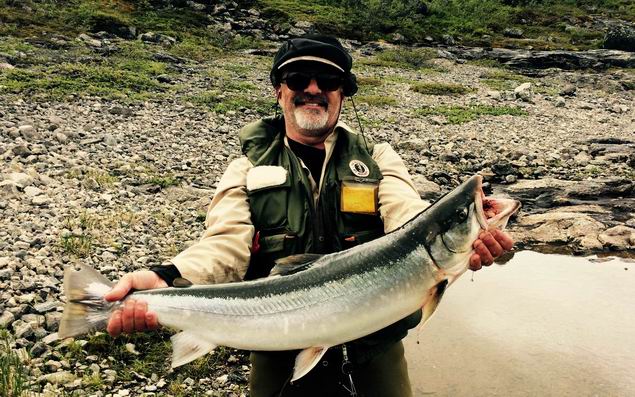 The months of June and July are incomparable for the combos of brook trout, lake trout and the migratory arctic char.
Photo credit : Pierre Rioux, Quebec.
Need help planning your next trip, or have questions about an existing reservation? Contact your travel specialist. info@rapidlake.com